Travel Essentials for Babies and Kids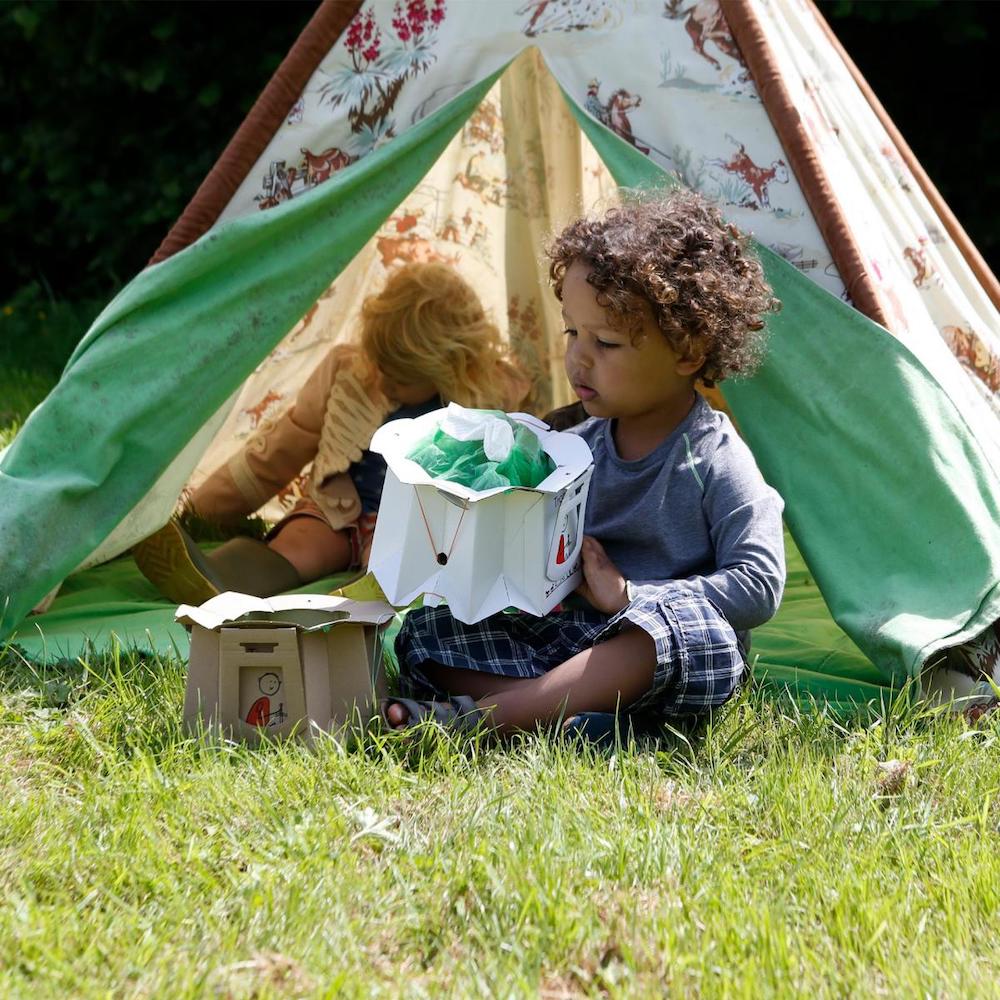 Family travel essentials for kids are exactly that: essential! Forget those key items that help keep the peace, mop up spills and allow for on-the-go toilet breaks and your trip could turn from a relatively (disclaimer alert!) relaxing success story to a blood pressure soaring fail. Apart from Calpol and Sudocrem (don't forget those!) these are our favourite travel companions for a streamlined A to B.
You'll never regret packing a large muslin! Great as a blanket, a sun shade, an impromptu towel or for making camps with.
Cotton muslin blanket, £19.99, H&M
If you're on the road or camping, this disposable potty will be a lifesaver. Great for number ones and twos, on-the-go and no need to add to land fill with a plastic version.
Hippychick Tron Disposable Potty, £8 (for a pack of 3), Hippychick
Wipes on a journey with kids are definitely an essential! These biodegradable ones packed with soothing Aloe Vera are great.
Beaming Baby Baby Wipes 72 wipes
£5.95
Keep them busy with their own themed activity pouches. You can buy them individually or as bundles for more family members and friends.
My Busy Bots Activity Pouches (3 packs), £26.99, My Busy Bots
This soft, flexible baby carrier takes up less room and is great for keeping your hands free on long walks. Suitable from birth and comes in a larger toddler size too.
Tula Linen Explore Baby Carrier Mesa,  £154.90, Tula
When you get to your destination a large roll of reusable bamboo fabric wipes is great idea. Soak with water or your favourite cleanser or cleansing water for a brilliant eco friendly wipe option.
The Cheeky Panda Multi Purpose Reusable Bamboo Dry Wipes Rolls, £3.99
Stickers are a great way of keeping kids calm and quiet in the back. We love this travel themed set from Usborne.
Travel Sticker Book, Usborne, £6.09
A cute metal tin containing magnetic figures and their suitcases who can be arranged on the friezes inside the box.
PETIT COLLAGE Little Travellers Magnetic Play Set, £12.00, A Little Find
Oil pastels are a fantastic, less mess high pigment way for kids to scribble and draw on a trip! Perfect for drawing on stones too. We've tried!
Oil Pastels Set of 48, £17.95, Liberty
Never underestimate how much room you'll need for shampoos, sun cream and  calpol etc! This set of 4 wash bags in a handy carry case that can also be filled up are great!
Sunny Life Bloom Travel Bags – Set of 4, £35, Amara
Transform new rooms and tents into fun and friendly spaces with this cool projecting storybook torch!
Moulin Roty Storybook Torch, £13, Kidly
Give them their own suitcase for sense of independence and to create their own play zone wherever they go.
Olli Ella See-Ya Suitcase, £79.90, The Modern Nursery
A lovely set of baby travel toiletries that won't take up too much room. The cleansing water is great for freshening up and using on dry wipes.
Shea Baby Travel Essentials, £18.50,  L'Occitane
A handy organiser to hang over the back of your car seat and keep everything the little ones need in easy reach. Brilliant!
Travel Car Organiser, £29.99, Zara
Need suncream? Click here for our edit>>>>