ACS Cobham, set within 128 acres, is an international school starting from Pre-K at 2 through middle and high school at 18 years.
At ACS Cobham, we blend the best academic programmes from around the world – including the renowned International Baccalaureate (IB) diploma – with inspiring activities and opportunities to learn outside the classroom. Unique amongst our four schools, ACS Cobham also offers boarding (full, weekly or flexi) as an option for students aged 12 to 18, who enjoy state-of-the-art facilities in our two boarding houses.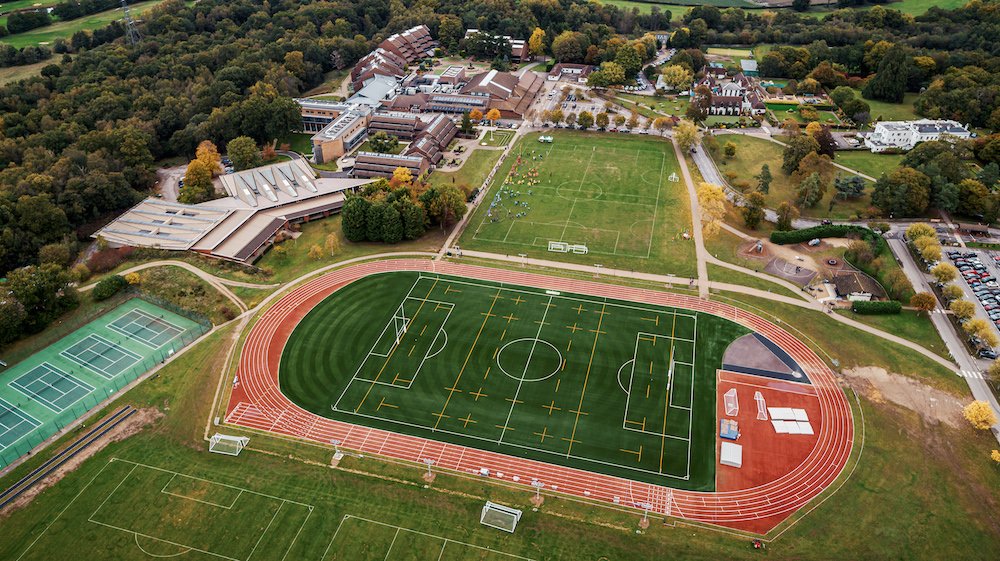 There are various opportunities to visit the campus each year.
Campus Open Day
An opportunity to visit our campus and hear from our Head of School and Divisional Principals
Personal Campus Tour
A one-to-one appointment with a member of our Admissions team and a tour of the campus
Virtual Campus Open Day
A live, interactive tour of our school campus including presentations from Head of School and Divisional Principals
Virtual Personal Tour
A virtual one-to-one appointment with a member of our Admissions team
With an expert team of more than 70 dedicated coaches and world-class facilities on our beautiful campus, we are able to deliver an exceptional student experience. We have something for everyone, whether a member of one of our football teams or representing the school at Varsity level.
For elite athletes, our Varsity teams regularly compete for podium positions at the prestigious ISSTS and other international school competitions with several students awarded sport scholarships to colleges in the US.