29julAll Day08augTHE WING SCUFFLE SPECTACULAR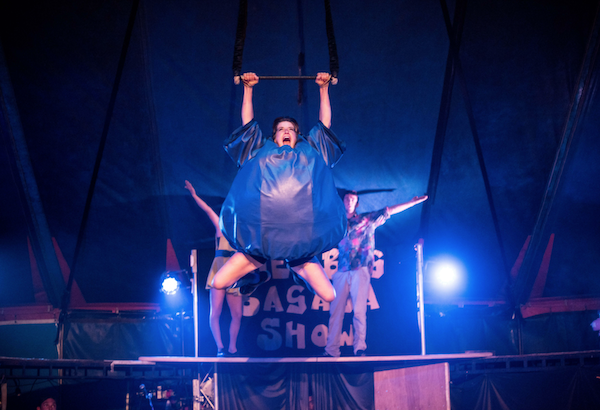 Event Details
THE WING SCUFFLE SPECTACULAR FROM REVEL PUCK CIRCUS
Journey into an immersive circus universe before watching daring acrobatics in The Wing Scuffle Spectacular.
The show is a celebration of fear by the Revel Puck Circus, who are on a mission to redefine the modern circus. Instead of hiding the fear that comes with daring moves and acrobatics, the show confronts, embraces and even laughs in the face of fear.
Audiences will first be led through the circus's village of caravans, catching a glimpse of rehearsals. Along the way will be food stalls selling candy floss and popcorn and a bar. Then, the show itself will feature traditional circus acts and large-scale circus disciplines such as a teeterboard, cloud swing and a tightwire.
The show runs from Thursday July 29th to Sunday August 8th in Leyton Jubilee Park. It is suitable for all ages. Tickets are £15. Book here.
For more things to do head to our What's On page
Time

July 29 (Thursday) - August 8 (Sunday)